Conditions Treated By Our Rancho Cucamonga Chiropractor
If you're in pain or discomfort, you need a solution, not a temporary fix. At Spinal Health Center, we use all-natural chiropractic techniques to target the source of your symptoms and heal your whole body, and our custom chiropractic care regimens are helpful for a wide variety of patients. Our chiropractor in Rancho Cucamonga, Dr. Christopher Ferraro, doesn't stop at pain relief. He wants to identify and eliminate the root causes of your pain, whether it's inflammation from a chronic condition or misalignment from poor posture at work.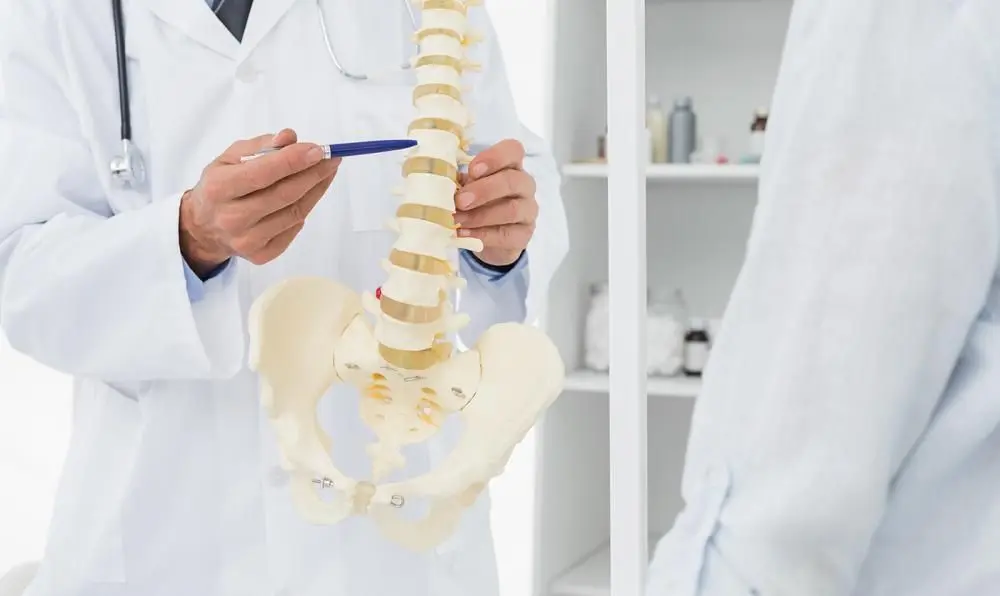 Are you struggling with pain, stiffness, weakness, or mobility loss? Dr. Ferraro is eager to meet you and get to the bottom of your symptoms, so our team can create a treatment plan that works. Everyone's plan is completely unique, because we take your whole body and lifestyle into account to make sure our techniques are effective. Here are some of the most common conditions and injuries we treat with chiropractic care:
Shoulder & Back Pain in Rancho Cucamonga
When it comes to back pain treatment, one size does not fit all. Your back and shoulders are connected to so many nerves, muscles, and other body parts that it's important to get a comprehensive evaluation before beginning any treatment regimen. Our chiropractor evaluates the location and severity of your back and/or shoulder pain, as well as your lifestyle, health history, and anything else that would help us find the source of your pain.
These conditions are some of the most common sources of back pain, and we offer chiropractic care for all of them:
Bulging Disc – Also called a herniated disc, this painful back condition often responds to gentle spinal manipulations, which push discs back into place and prevent further friction and inflammation around them
Sciatica – Shooting leg pain, groin pain, or extremity tingling or numbness could mean your sciatic nerve roots are pinched by inflammation or misalignment in your lower back, which we correct with chiropractic adjustments and other sciatica treatment in Rancho Cucamonga
Scoliosis – Chiropractic adjustments are non-invasive treatment options for mild cases of scoliosis, which simply means irregular curvature of the spine
Back Spasms – Abrupt movements could cause weakened muscles to restrict, or seize up, forming painful knots that our chiropractor works to loosen in order to relieve pain and restore range of motion
Head & Neck Pain in Rancho Cucamonga
If your spine is not balanced properly or your neck and shoulder muscles are subjected to constant tension, you may notice recurring headaches and neck pain. Our neck pain treatment regimens focus on the source of your tension, and relieving neck pain often goes hand-in-hand with relieving tension headache and migraines. Whether a traumatic injury or chronic anxiety caused your pain, we will do our best to find a path to relief.
Accident Injuries in Rancho Cucamonga
Do you need auto accident chiropractic care? Are you suffering from chronic pain because of your physical responsibilities at work? Our chiropractor has decades of experience with accident injuries, and we offer chiropractic treatment plans for acute and chronic injuries alike. Whether you were injured in a sudden accident or you suffered long-term, repetitive damage, we treat the following injuries:
Auto Accident Injuries – If you have whiplash or joint pain after an auto accident, call us right away to get started on a chiropractic care plan
Personal Injuries – Were you injured at work, or at a place of business? We help relieve inflammation, restore alignment, and encourage your body to heal again after slips and falls or workplace trauma
Sports Injuries – Our chiropractor works with local athletes to help their bodies heal properly after athletic injuries
Do you have any of the conditions listed above? Call Spinal Health Center at (909) 980-1985 to schedule a consultation with our Rancho Cucamonga chiropractor today.