Your Rancho Cucamonga Chiropractor at Spinal Health Centers Can Relieve Shoulder Pain
The shoulder is a remarkably versatile and flexible joint, and yet it's all too easy to take its function for granted until its abilities are suddenly impaired. Chronic soft tissue problems overuse injuries, and acute injuries such as dislocation can render not just your shoulder but your entire arm all but useless. If you're ready to get back to your everyday life without that nagging, debilitating pain, then you're ready to seek help from your Rancho Cucamonga chiropractor at Spinal Health Centers, Dr. Christopher Ferraro or Dr. Crispin Woods.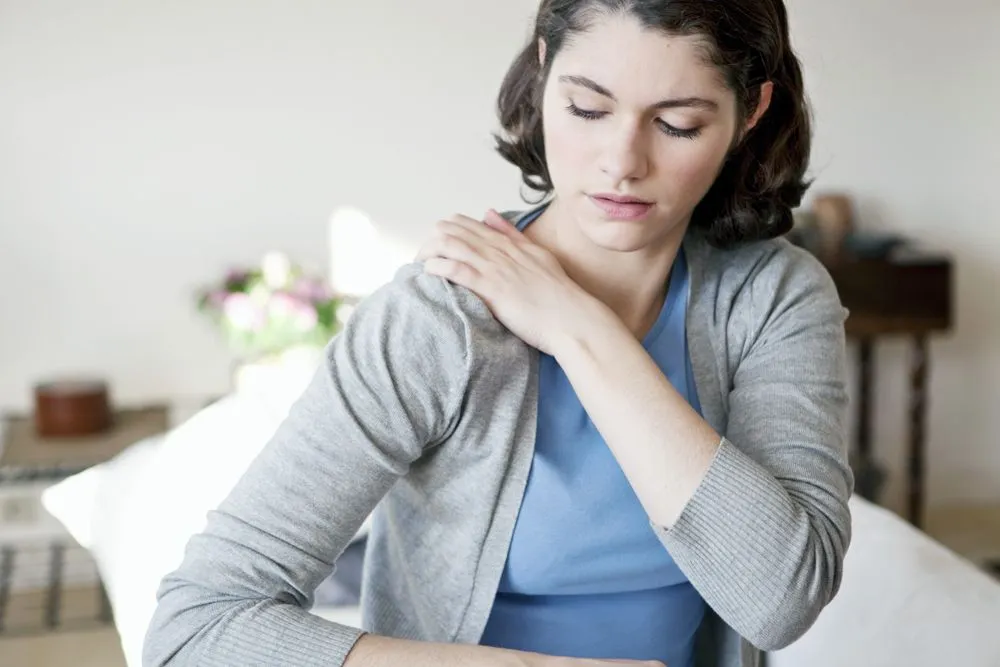 Conditions Afflicting the Shoulder Joint
The human shoulder is a complex assembly of bones, muscles, connective tissues and other structures, all of which must work properly for you to enjoy a wide range of pain-free motion. Unfortunately, its complexity allows for a variety of potential problems, including:
Strains, sprains, and tendonitis - Strains occur when muscles or tendons become pulled or torn; sprains are injuries that affect ligaments. Tendinitis is an inflammation of a tendon, often due to chronic overuse. The shoulder is prone to all of these issues.
Rotator cuff damage - The rotator cuff is a set of muscles that allow the shoulder joint to move in multiple directions. Damage to these muscles, or the tendons that connect them to the bones, often occurs in shoulders that are subjected to repeated overhead motions.
Frozen shoulder - While many forms of shoulder pain are associated with extreme or excessive motion, frozen shoulder is actually associated with long periods of immobility. If your arm is in a sling or otherwise held still for long periods of time, the shoulder may become painfully stiff.
Bursitis - The shoulder joint has fluid-filled sacs called bursae that help prevent excess friction between joint components. Constant or extended stress on the shoulder may cause the bursae to become inflamed and irritated, a condition known as bursitis.
Dislocation - An acute impact may cause the ball of the shoulder joint to become completely dislodged from the socket. Even after you've recovered from that dislocated shoulder, the affected joint may be more vulnerable to recurrences.
Non-Invasive Shoulder Pain Treatment in Rancho Cucamonga
The first thing your chiropractor in Rancho Cucamonga will do is determine exactly where your shoulder trouble is coming from. In some cases, that shoulder pain may even be stemming from a neck or spinal problem, in which case a cervical spinal adjustment may resolve your shoulder discomfort. Chiropractic adjustments can also be administered to the shoulder joint itself if the joint components are out of alignment. Soft tissue therapies such as acupuncture, massage therapy, physiotherapy and corrective exercises can treat soft tissue damage, providing, natural, non-invasive shoulder pain treatment in Rancho Cucamonga.
Let us help you get your shoulder back into comfortable, functional condition. Contact Spinal Health Centers at (909) 980-1985 to set an appointment with your chiropractor in Rancho Cucamonga!