Therapeutic Massage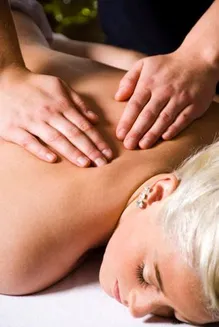 Come relax and enjoy the therapeutic benefits of professional Massage Therapy. Massage has many positive benefits such as relieving stress, relaxing tight muscles, improving posture, increasing ranges of motion, eliminating toxins, enhancing immunity and improving circulation.
At the Spinal Health Center our professionally trained and certified massage therapist can help relieve many of the aches and pains caused by everyday life. We offer several massage techniques directed and customized to your specific needs.
We offer 30 minute and 1 hour massages Monday through Saturday. Our rates are $39.00 per half-hour and $69.00 per hour. Gift certificates are available.