Services from Your Rancho Cucamonga Chiropractor
The Spinal Health Center, a Rancho Cucamonga chiropractor office, has two chiropractors who've teamed up to provide the area with a comprehensive level of services ranging from back pain relief to nutrition to relief from injuries. In fact, those looking for a personal injury chiropractor for pain relief or rehabilitation after an accident can utilize their services and so can teenagers who endure an injury while playing football.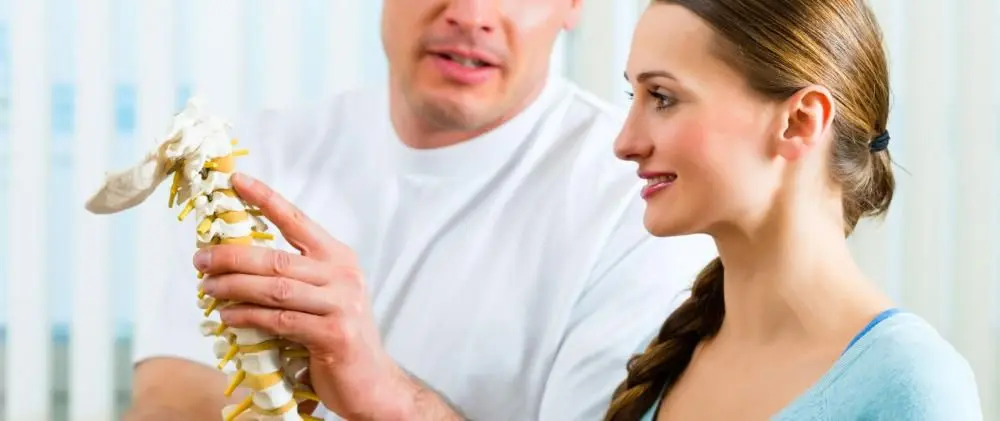 Rancho Cucamonga Chiropractic Services
Dr. Christopher Ferraro and Dr. Crispin Woods of the Spinal Health Center in Rancho Cucamonga are both prominent chiropractors dedicated to their patients. They are chiropractors with over two decades of experience and have proven time and time again that patient care always comes first. Together, they provide services like:
Chiropractic Care
Our Rancho Cucamonga chiropractor will provide chiropractic care like spinal adjustments. Oftentimes, our chiropractor will realign the spine to correct back pain issues. It also helps patients who have headaches and posture problems, just to name a few.
Massage therapy utilizes massage to relieve pain. In many cases, our chiropractic expert will recommend it to help increase flexion and mobility. It's more than a standard relaxation massage. It targets specific regions depending on the person's issue.
Acupuncture is a treatment in traditional Chinese medicine (TCM) that consists of thin needles being inserted into the body. The needles are strategically placed to reduce pain and promote healing. A wide variety of patients benefit from acupuncture including patients with digestive issues, pain and fatigue.
Spinal decompression is a type of traction that doesn't require surgery. It's a noninvasive, modern option for those who are suffering from neck or radiating leg and arm pain. It's also effective at treating lower back pain. Patients who benefit from this treatment include those with spinal disc herniation, spondylosis, sciatica, arthritis, stenosis, facet joint syndrome and degenerative spinal discs. Those with bulging or prolapsed discs benefit from spinal decompression as well.
Physical Modalities
Physical modalities are types of energy that cause changes in the body physiologically. Generally, this type of care is used to relieve pain, decrease swelling, limit the number of muscle spasms and improve circulation.
Sport Injuries
Injuries happen on the court, in the field and even when running around a track. Our chiropractor has the ability to help relieve some of the pain through natural means. Through exercises and other treatments, our chiropractor helps athletes get back to playing their game. Our chiropractor oftentimes is the one who helps athletes throughout their training to increase strength and flexion.
Auto Injury and Personal Injury Treatment
After an automobile or other accident, a person may experience back, neck or other pain. Our chiropractor has the potential to reduce pain through natural means. It's also possible for our chiropractor to conduct rehabilitation on the patient after an injury.
Nutrition and Lifestyle Advice
Our chiropractors are educated about all aspects including nutrition and lifestyle. We provide counseling on both for patients to live healthier lives.
To learn more about Spinal Health Center located in Rancho Cucamonga, or to schedule an appointment, contact our office at (909) 980-1985. We look forward to discussing how we can help improve your health and wellbeing!