Back Pain and Low Back Treatment in Rancho Cucamonga
Back pain is one of the most common musculoskeletal problems faced by people in Rancho Cucamonga. As your Rancho Cucamonga chiropractor, we use a variety of gentle chiropractic techniques to help patients suffering from back pain.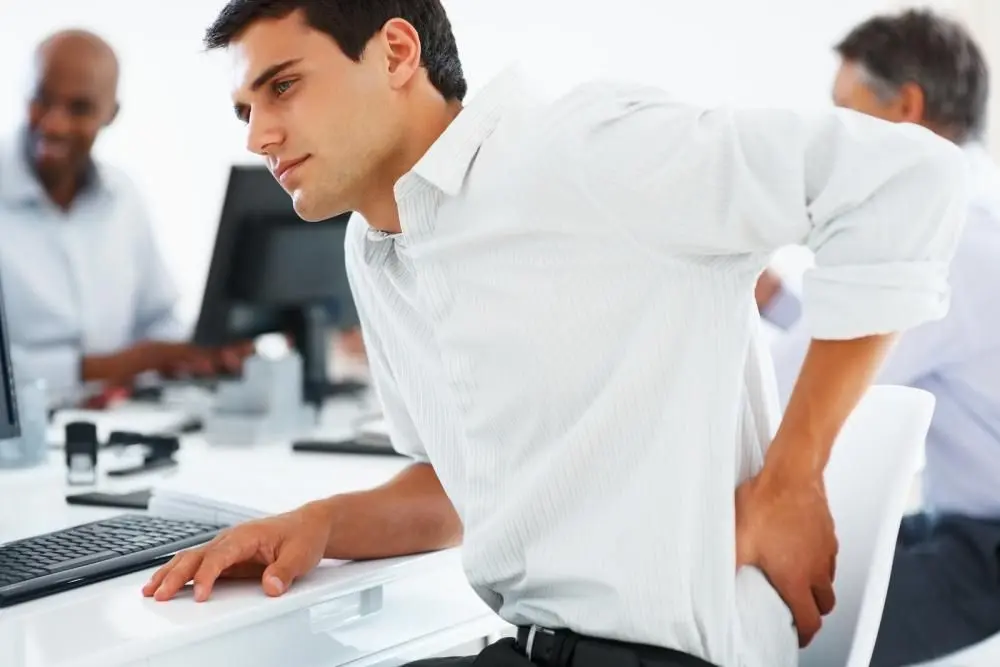 Types of Back Pain
Back pain takes different forms depending on the cause of the pain. For example:
Upper. Upper back pain is often caused by poor posture, poor ergonomics, stress, or a poor mattress. Muscle tightness and muscle strain can both lead to upper back pain.
Middle. Middle back pain can occur because of an injury, herniated disc or because of stress.
Lower. Lower back pain is often the result of heavy lifting, twisting and other forms of muscle strain.
Causes of Back Pain
Back pain often occurs because of accidents and lifestyle factors. Patients who understand the cause of their back pain may be able to reduce their pain by making lifestyle changes. Below are some of the most common causes of back pain in Rancho Cucamonga:
Poor posture/form. Poor posture puts strain on the muscles and ligaments of the neck and upper back. At Spinal Health Centers, we perform posture assessments that can help us identify the cause of our patient's back pain. After performing an assessment, we can help patients make a correction to their posture to alleviate their pain.
Career/ergonomics. Poor ergonomics at work can lead to pressure on the spine and back. Sitting in an ergonomically proper chair and at an ergonomically correct desk can help patients relieve the pressure on their back and enjoy reduced back pain.
Active lifestyle. Hard work, muscle strain and overuse of the back muscles can lead to back pain and injury.
Bulging disc. A bulging disc is a damaged disc found between the vertebrae in the back. Bulging discs cause pain, tingling and numbness.
Treating Back Pain With Chiropractic Care in Rancho Cucamonga CA
At Spinal Health Centers in Rancho Cucamonga CA we treat back pain and lower back pain with spinal adjustment. This technique involves adjusting the vertebrae and realigning the spine to promote good communication between the brain and the rest of the body. In addition to spinal adjustment, we also use the following services to help patients recover from back pain:
Massage therapy. This technique relaxes tense muscles and promotes good blood flow in injured parts of the body.
Stretches and exercises. Stretches and exercises can help improve range of motion after an injury occurs.
Lifestyle advice. We teach patients how to avoid further back pain by making small lifestyle changes.
Contact Your Chiropractor in Rancho Cucamonga CA
As your chiropractor in Rancho Cucamonga, we provide a range of natural, non-invasive, medication-free treatments that can help patients with their back pain. To make an appointment for back pain and low back pain treatment in Rancho Cucamonga, contact us today at (909) 980-1985.