Personal Injury Treatment From Our Rancho Cucamonga Chiropractor
You can experience a personal injury at work, on the road, or in the supposed safety of your own home. When you find yourself struggling with neck pain, back pain, extremity pain and other issues, bring your personal injury to Spinal Health Centers. Our Rancho Cucamonga chiropractor, Dr. Ferraro, can help you recover swiftly and banish your symptoms the safe, natural way.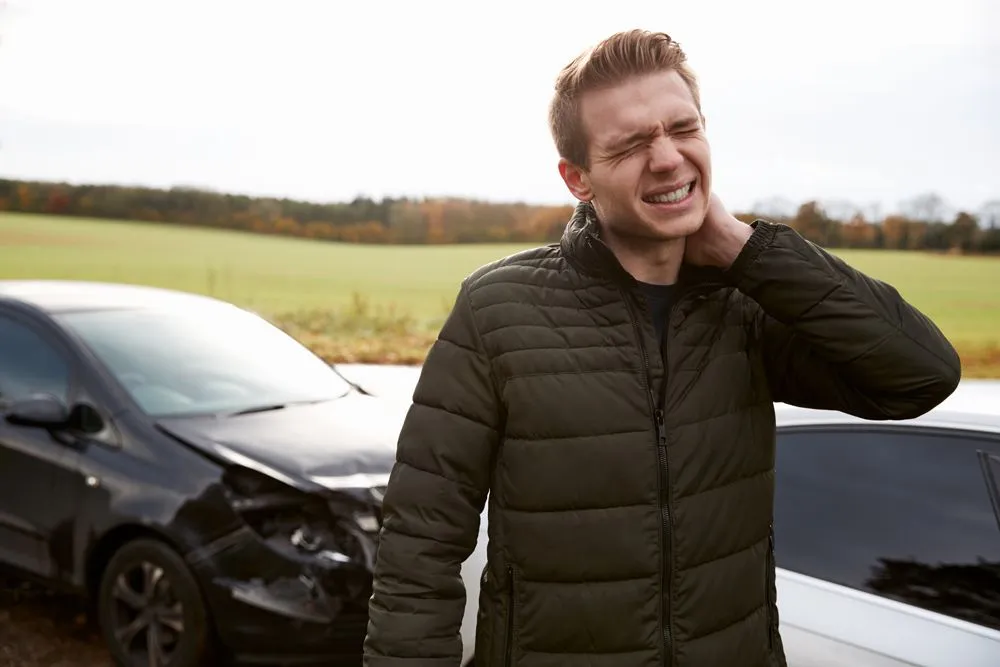 What Is a Personal Injury?
A personal injury is an injury to your own person, as opposed to your finances, possessions or property. Common examples include a slip and fall injury in your bathroom, an injury caused by your working conditions, or injuries sustained in an auto accident. Wherever your personal injury may have occurred, you may end up with such debilitating problems as:
Neck pain - Auto accident injuries are notorious for causing whiplash, in which the head whips back and forth strongly enough to damage the cervical spine, discs, and muscles. You may also experience neck pain from chronic poor posture at work (such as "text neck" from mobile device use).
Back pain - Lifting that heavy box without help is a surefire way to tear muscles and possibly herniated discs in your back, leaving you with agonizing back pain. But even a non-ergonomic sitting position at work can contribute to this all-too-common symptom.
Extremity pain - An impact or another acute injury can push extremity joints out of position or produce strains and sprains of the knees, ankles, elbows, shoulders or wrists. Inflammatory problems such as carpal tunnel syndrome are another common form of work-based extremity injury.
Neurological symptoms - Nerves pinched by a herniated disc or another personal injury can a variety of unpleasant neurological symptoms, adding to your misery.
Safe, Effective Care From Our Auto Accident Injury Chiropractor in Rancho Cucamonga
You're in good hands when you leave your pain and other symptoms to our personal injury and auto accident injury chiropractor in Rancho Cucamonga. We offer chiropractic adjustments to return joints to their correct alignment as well as spinal decompression to treat nerve impingement and disc injuries. At the same time, acupuncture, physiotherapy, and massage therapy can help those damaged soft tissues feel better, while corrective exercises enable you to heal up faster. We're your whole-body injury care solution!
Get the Help You Need at Spinal Health Centers
When a personal injury threatens your quality of life, don't just assume that you have no effective, non-surgical options -- fight back the natural way, with the aid of your friends at Spinal Health Centers. Call our clinic at 909-980-1985 to schedule treatment with our Rancho Cucamonga chiropractor!